Moderators: Rich196, babybmwadmin, marco_polo, Producethis, Lambster
Junior Member

Posts: 45
Joined: Wed Dec 07, 2016 8:27 am
Location: Hessen/Germany
telboy5 wrote:

Many thanks, cars looking great by the way
Thanks
M135i X-drive| Automatic | Adaptive Damper |HK | Nav Pro| Comfort Access|Estoril Blue
---
Too Much Time To Waste Member

Posts: 5910
Joined: Wed Aug 28, 2013 6:36 am
Verheizer wrote:Has anyone a 245 section tire fitted in the front? (with stock camber) Or maybe even a picture of it? If yes, which rim dimension do you use?
Thanks
Marco_Polo on here is running 245/35/18 all on 8" et40mm wheels all round.
If you wanted to put stock 8" rears onto the front, you would need spacers min 10mm thick to clear inside wheel face from suspension strut.
---
Thank you, thats the information I was looking for!
---
Junior Member

Posts: 45
Joined: Wed Dec 07, 2016 8:27 am
Location: Hessen/Germany
New photo. I caught some snow on the bumper going up a snowbank when parking, but whatever, no biggie
M135i X-drive| Automatic | Adaptive Damper |HK | Nav Pro| Comfort Access|Estoril Blue
---
Too Much Time To Waste Member

Posts: 5910
Joined: Wed Aug 28, 2013 6:36 am
Winter wheels/tyres on as of this morning......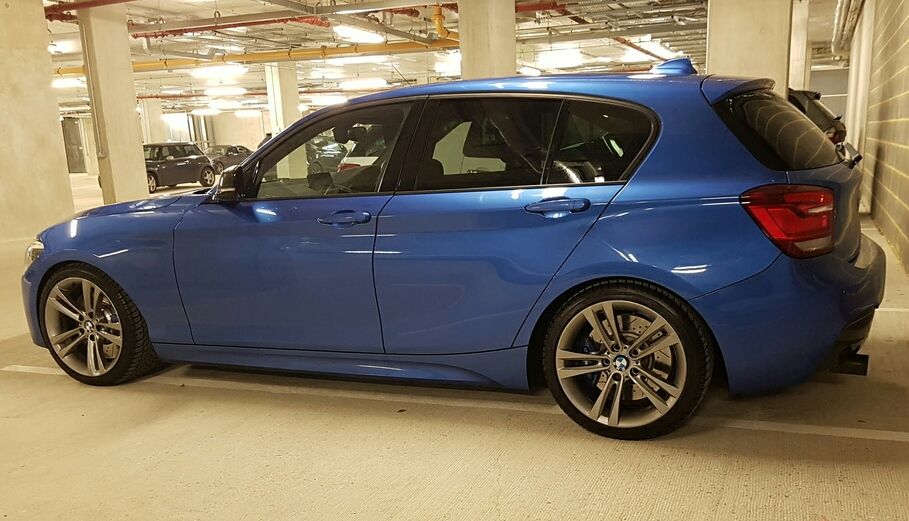 Jb4 map 0 or 4 for the foreseeable - yawn - so roll on the spring !!!
---
few updated photos of my EB 135i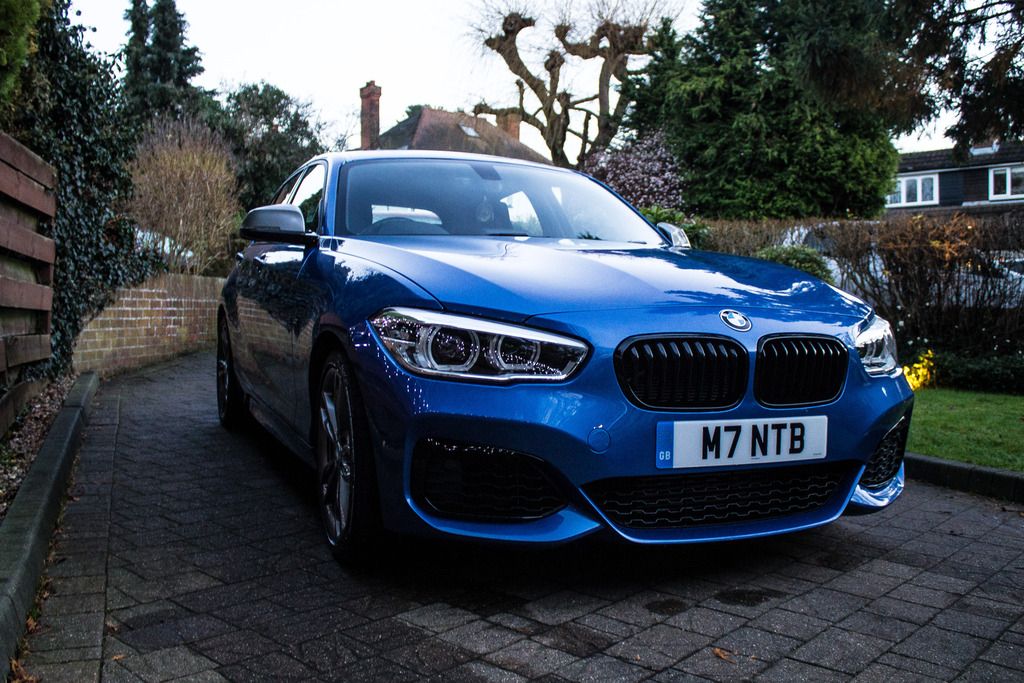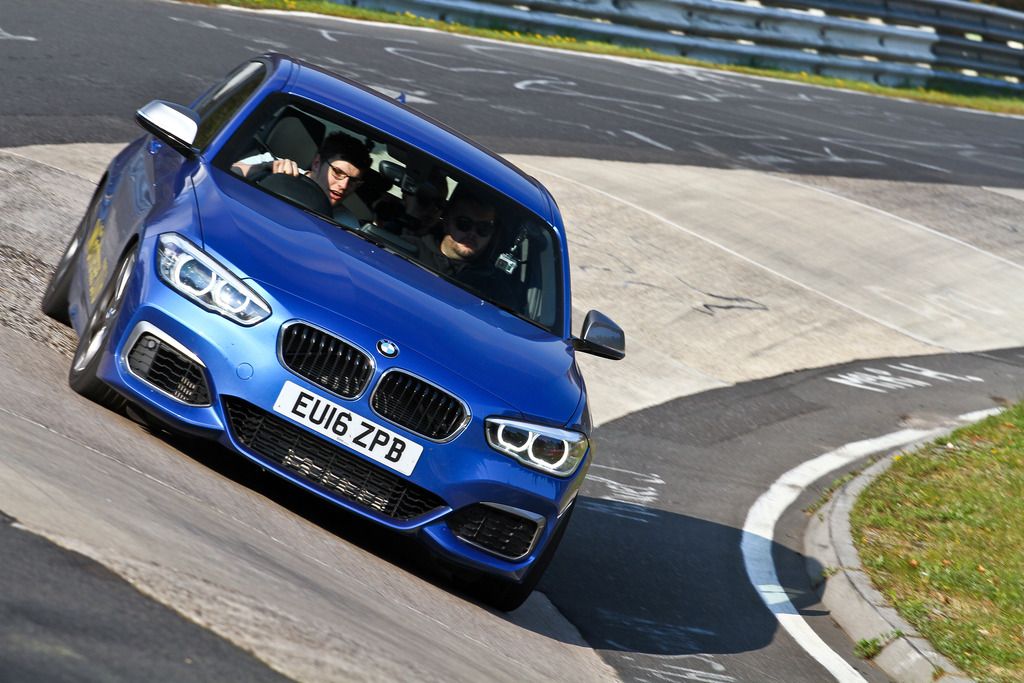 EuroRoadtrip was amazing!!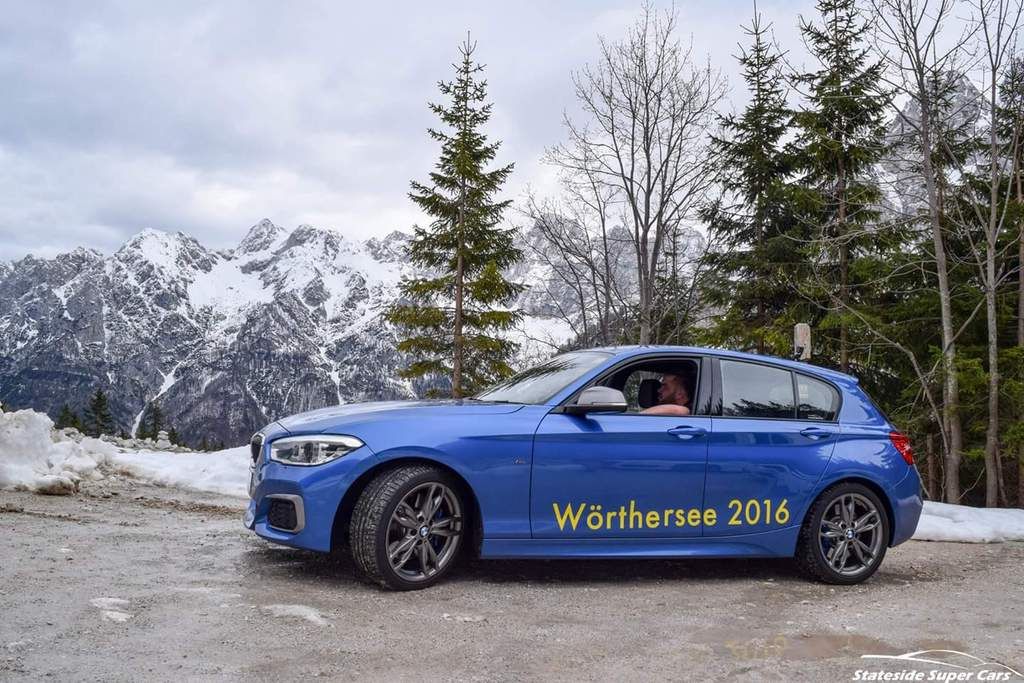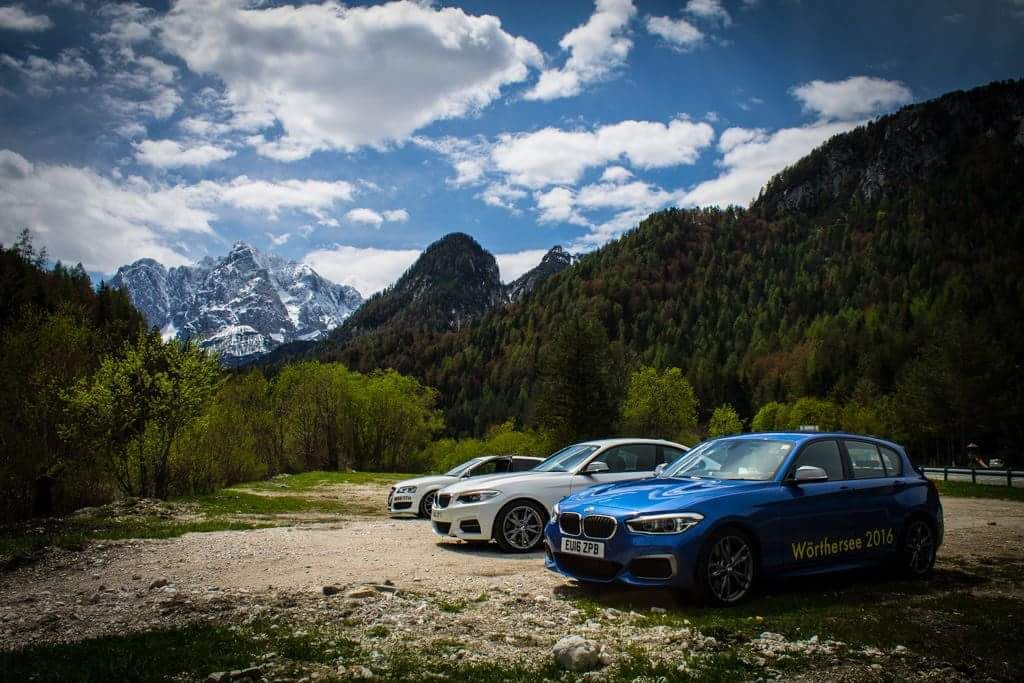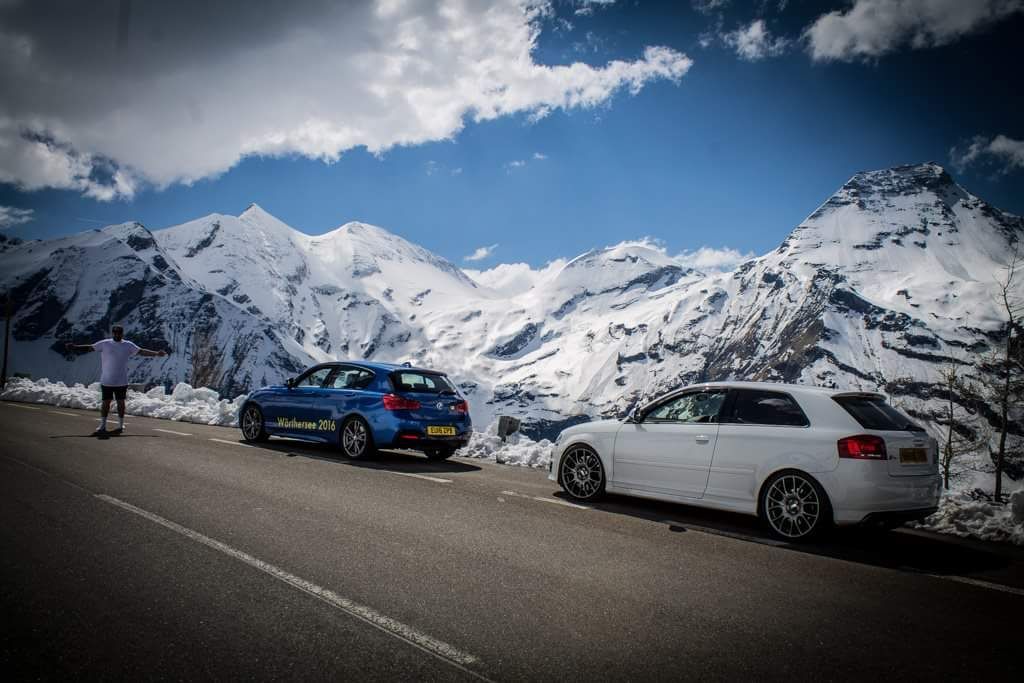 4000 Faultless miles across 8 countries in 10 days and 2 'ring laps, brilliant trip.
2016 (16) M135i LCI. Estoril blue, black leather, harmon & kardon, reverse camera, media pack and sensors.
12k miles on original rear tyres and counting (Bridgestone Potenza)...........
---
Mint - could you send me the trip you did - really want to do this myself
Follow me on twitter @pwhittingham22 and flickr
https://www.flickr.com/photos/93528820@N05/
" onclick="window.open(this.href);return false;
2016 M135i,White, red leather,Comfort pack,sun protection,heated seats
2014 A6 BE,White,lots of extras
---
Paul W wrote:Mint - could you send me the trip you did - really want to do this myself
Would like some more info too please. Maybe a write up on your trip?
M135 5door, mineral Grey,black Dakota , auto, comfort pack + front Pdc, pro nav, adaptive sus, adaptive LEDs, reverse cam, sunroof, shadeband, sun protection, folding mirrors, load through, heated seats. First ever auto and BMW
---
Current : 16' M135i Manual in EB
Past - Astra VXR Stage 4.5, Fiesta ST500 and Clio (Rush
)
---
Junior Member

Posts: 9
Joined: Sun Jan 01, 2017 10:06 pm
My beast!
Sent from my iPhone using Tapatalk
---
---
Return to "M135i/M235i/M140i/M240i"