I had a quick search before I bought these but didn't find much so I'd just like to share my initial findings with Gyeon Bathe+ and Wetoat essence.
Firstly I tested these on the bonnet my 2008 Passat daily that does silly mileage. The paint is totally unprotected and to be honest I don't think it has ever had any form of protection. To add to this the car hasn't been washed in about 5000 miles.
Due to living in the UK it's raining of course. So, all I done was hose the bonnet off, grab an old wash mit and with 3ml of Bathe+ added to 1.5L of water (I think this works out at the recommended 500:1) proceeded to wash the panel as normal. I then quickly ran in to check the packaging to see if it says to let it dwell at all, it didn't but by doing this I must of left it for 30 seconds or so.
Here's a pic of the paint before anything, it is wet you just have to look hard.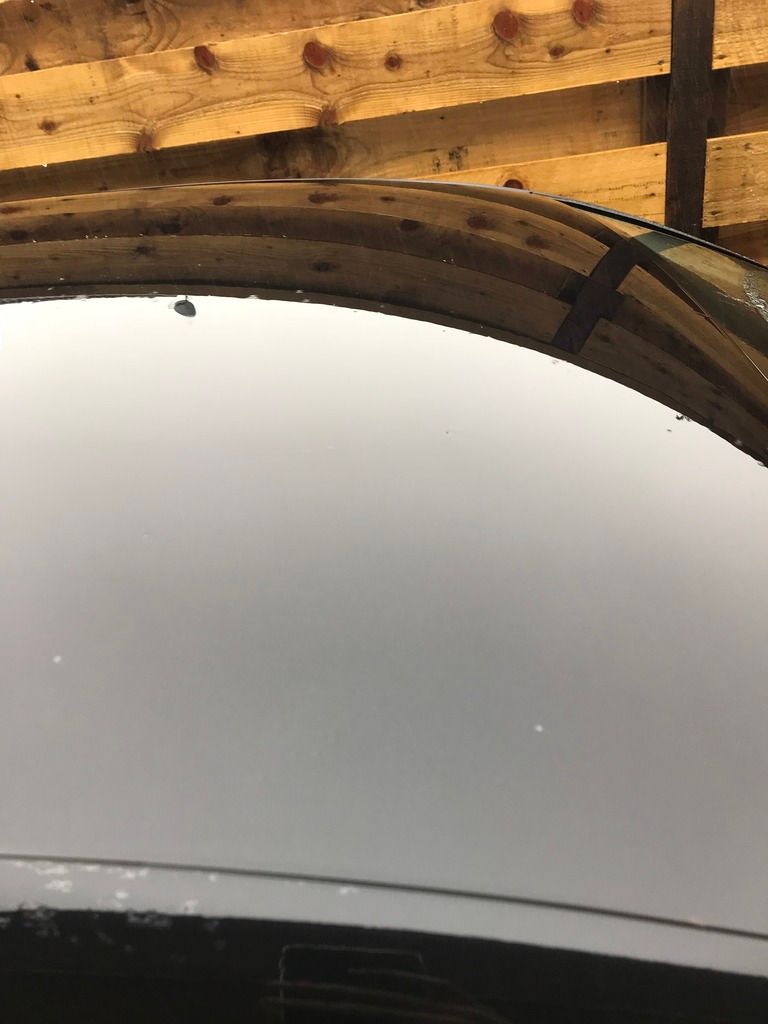 Here's one after Bathe+ only.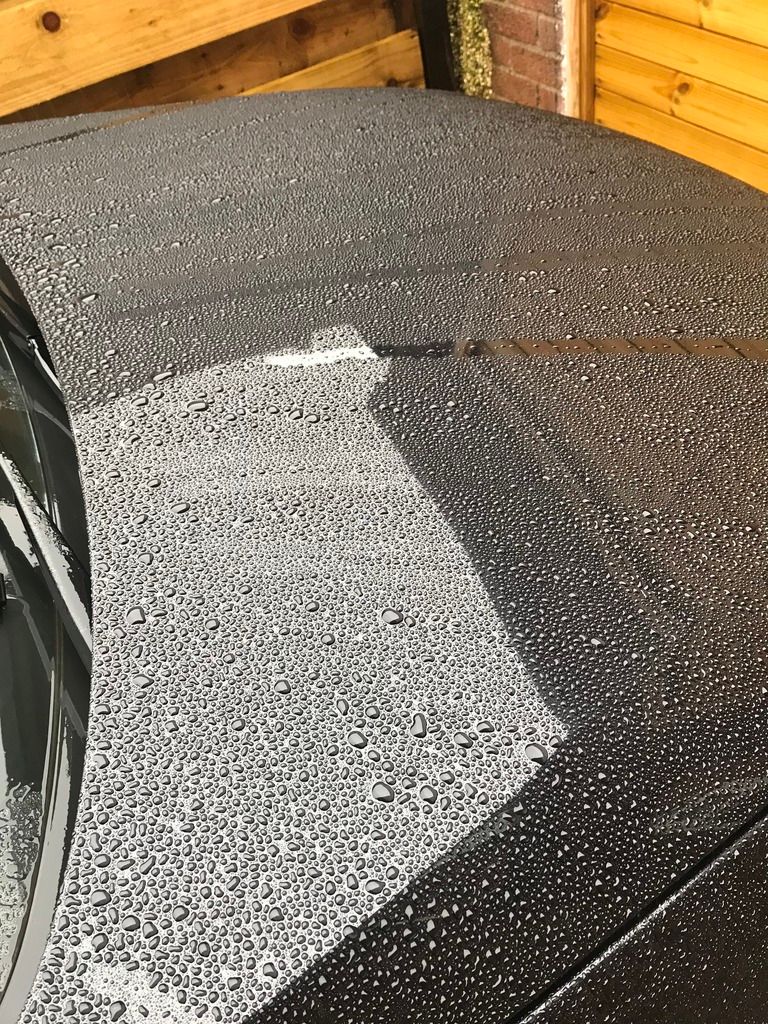 Now on to Wetcoat essence, I pre mixed this to 10:1 (100ml to 1L water), sprayed on fairly sparingly and then spread it quickly with a wet wash mit, as advised by PolishedBliss.
Here's the results.
As you can see compared to the beads with just Bathe+ These are a lot more round and prominent.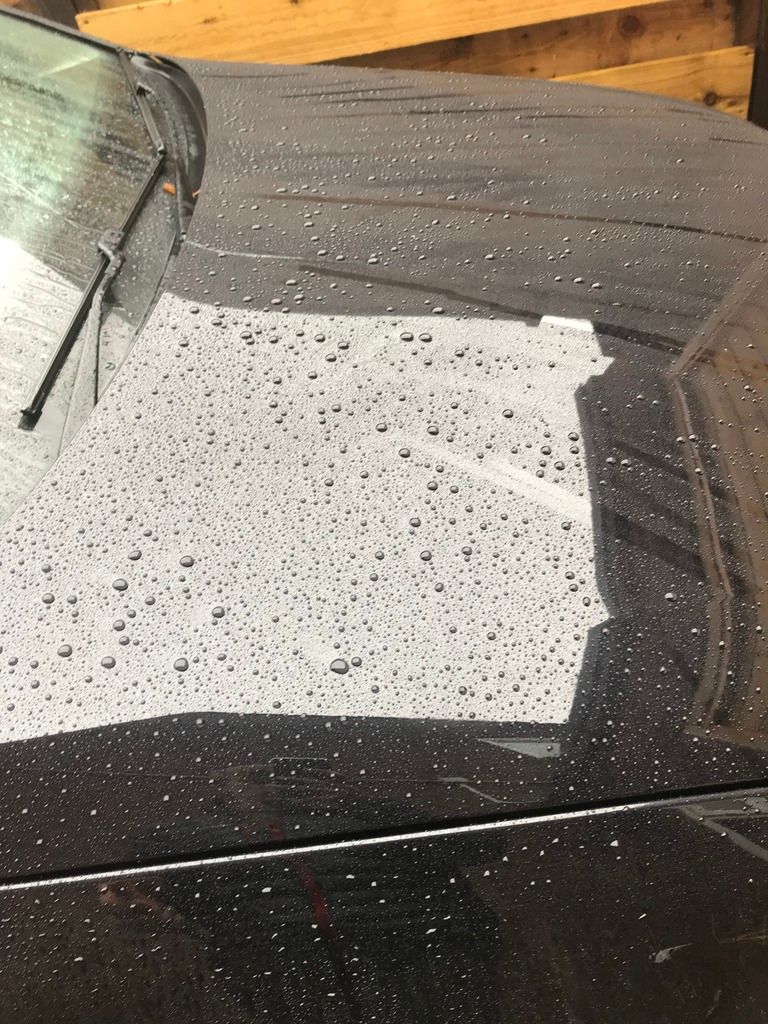 And a photo of the sheeting as I can't work out how to add a video.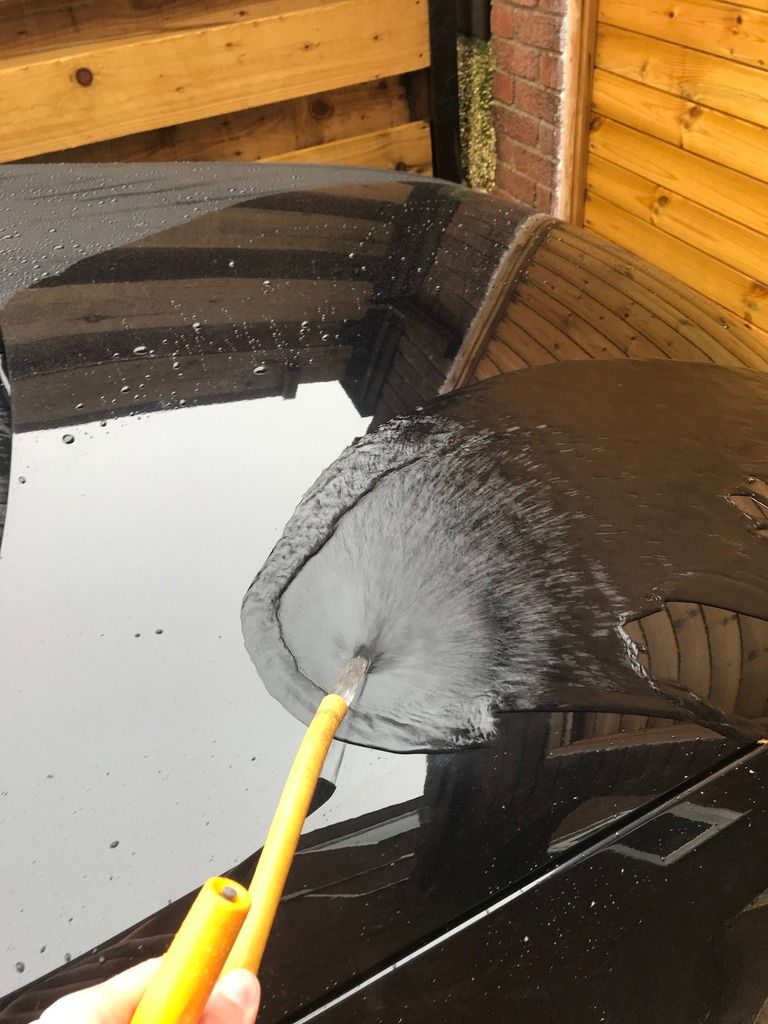 This is just a quick review of the water behaviour as it's raining outside and I can't see if it's added any gloss or anything else.
Finally I'm by no means a professional just a hobbyist that couldn't find any info on a product I was keen to buy.
Overall I'm happy with these products so far.