Hey Guys,
I put a post up probably 6-8 week ago now just asking what people thought on the E92 M3 and whether anyone had made the move to the E92 from a M135i...
Well I finally received the information that my beloved M135i Had been written off.
The Crash...After a 4 Hour drive down to Dover we got the Euro-train across the Chanel to Calais. Once across we proceeded down the motorway on-route to Amsterdam.
The weather was raining quite hard but nothing to worry about on my drive, so obviously after the previous 4 hour run down we were all relaxed, heated seats, shorts and a t-shirt....what a bad decision that was. We were proceeding down the Motorway coming through Belgium (cant remember the actual motorway name/number) I was in cruise at around 60-70mph, basically just chilling (at this point i was trying to be eco to save fuel for when the nice sun came up at 6-7am).
We were in the slow lane in cruise, as I noticed a truck about 150-200 yards down I decided to pre-empt my overtake and get in the fast lane, but as i came across the white line DISASTER STRUCK! the overtaking lane was literally a small pond, thus causing us to Aqua-plane and after catching the car as it kicked to the right, I over-corrected and it flung back with vengeance!
We spun a few times and bounced off the motorway into a 6-8ft ditch ending on our side, after climbing out the car we stood in pissing down rain at the side of a motorway at 5-6am in the morning awaiting police to come and sort everything out.
Tip 1 do not crash but if you do make sure you have BMW Assist, they paid the £400 towing costs from motorway to private garage in Belgium, repatriation costs back to BMW in Bolton, all storage fees from the garage, a £80 meal for me and 2 of my friends while we waited for the rental car company to get a car sorted, a £125 taxi to pick the rental car up. Paid for the rental car for 3 days and organized us to drop the car off at Schipol airport on the last day and get 3 single flights home to manchester airport (again paid for).
Where they then had a courtesy car waiting for me which i was allowed to keep for 2 weeks......(the majority of the above only really applies if it is a mechanical issue but with the circumstances they helped anyway)
10/10 for Assists help!
Below - M135i Pics
Before:
After:
Now for the good news, after my insurance first of all accepting the repair estimate from BMW for £12500, they then found suspension and sound-system damage. This pushed the car over the £15,000 barrier to declare total loss.
So after alot of paperwork and phone-calls they have estimated my car at £24,500 + £10,000 (GAP cover), so as the car cost me £36,500 I lost £2,000. Not really a massive worry as I had the car 13-14 months.
My new purchase is this:
E92 M3 - Limited Edition 500 - Imola Red
49k Miles - Full service all done at the same BMW garage since first purchased.
Optionals - Loudspeaker Pack, Folding Mirrors, Heated & Driver memory electric Seats, 7 Speed DTC & Limited Edition Pack.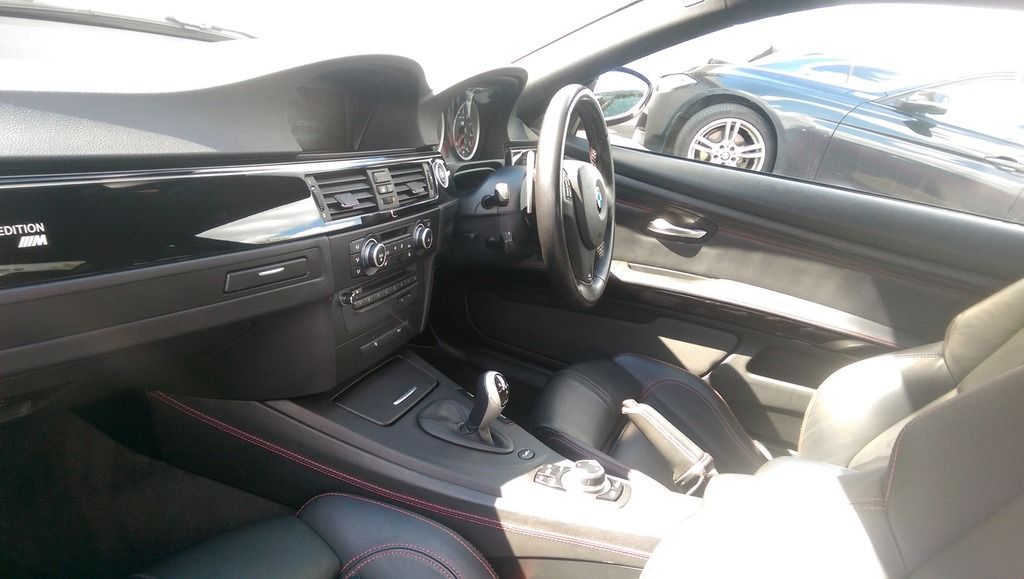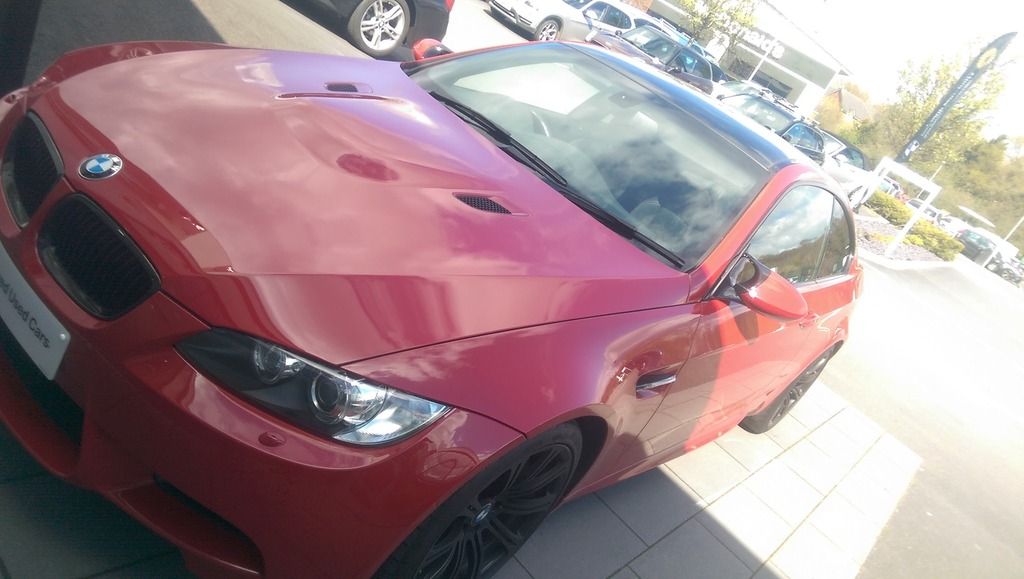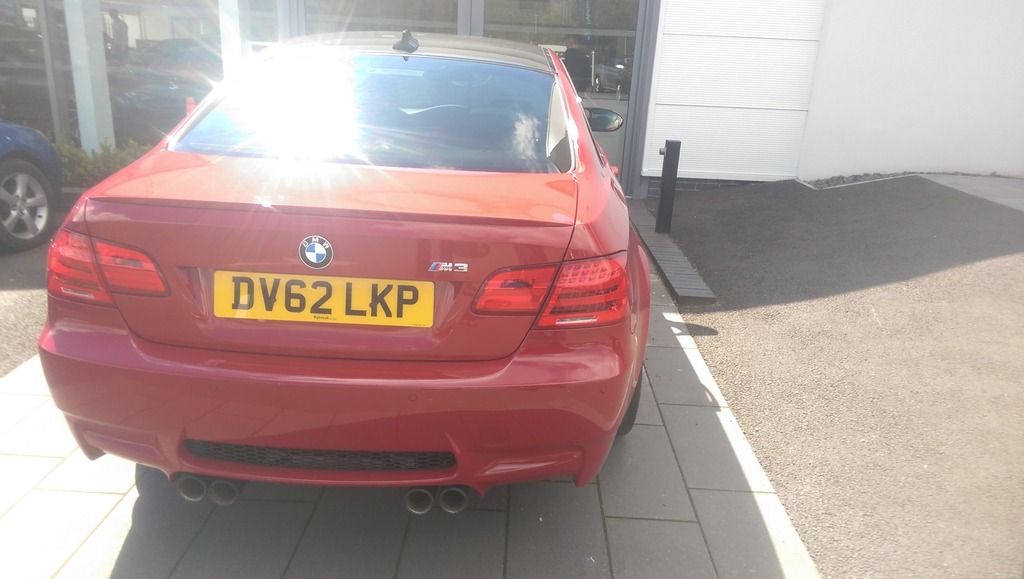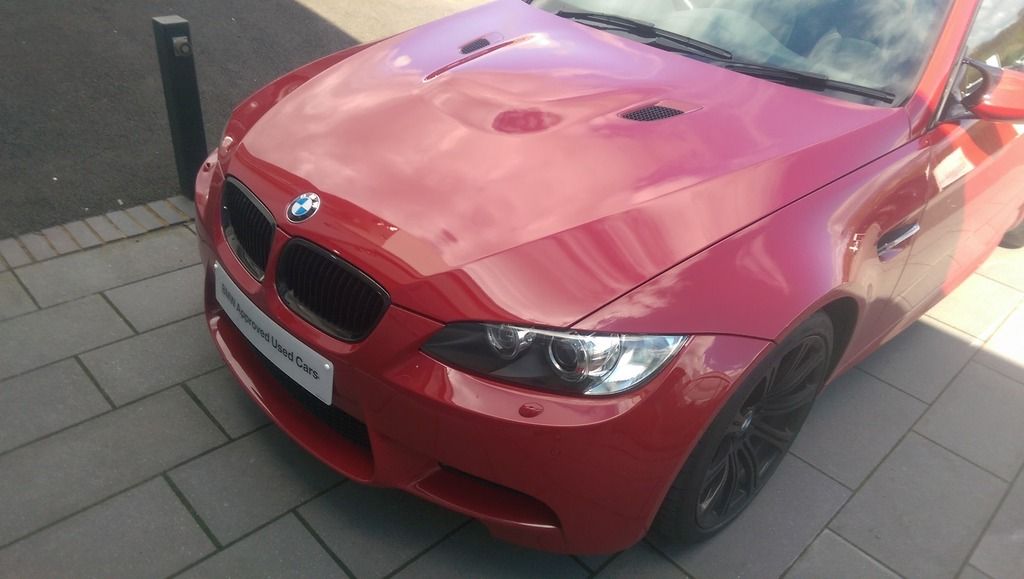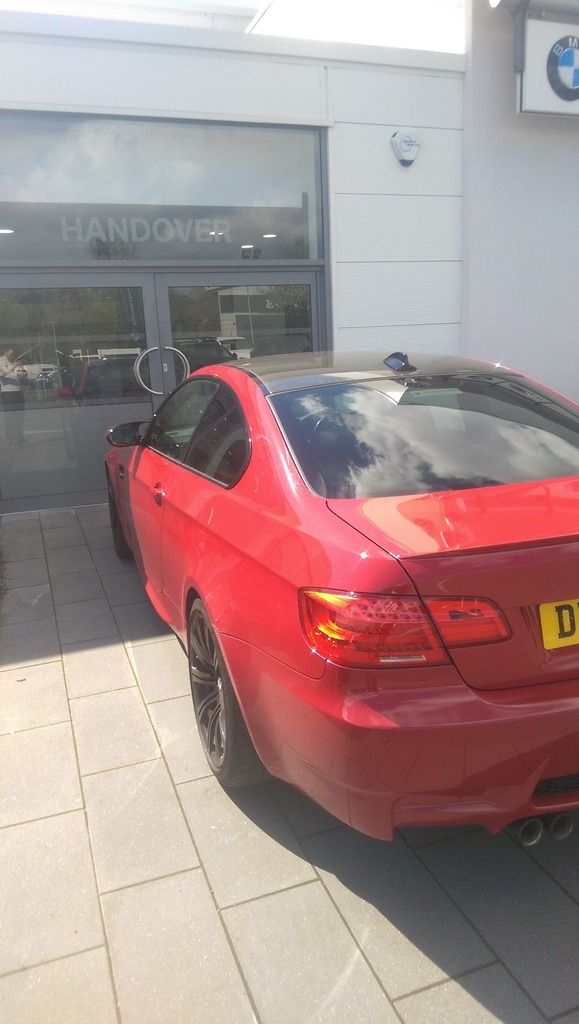 Original list pricing was £32500, I paid £27,850. Would you say this is a good price for this car?
What do you all think? Good move bad move?
Thanks guys looking forward to hearing some views from my fellow owners!