Moderators: Lambster, babybmwadmin, Rich196, Producethis, marco_polo
After a rock and roll evening watching YT videos on soft top cleaning I've ordered Fabsil Gold and a nice soft brush to work the APC in.
2019 M140 Shadow Edition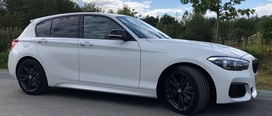 Plus my other half's 2009 E88 125i
Nice work! I may get some too, which one did you go for as all the ones I saw looked like they were for tents?
BW Custom ECU & ZF8 Tune - 430bhp - 630NM

"Understand the inertia of moving mass and adjust inputs accordingly, with hardware in mind. Anything is possible"
Fabsil Gold. It's supposed to be for tents and stuff, but enough detailing places recommend it / use it.
2019 M140 Shadow Edition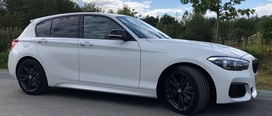 Plus my other half's 2009 E88 125i