Hey Guys,
I personally installed an Alpine ILX-700 as I wanted Apple Car Play - In my opinion I think this is a much easier and cost effective method then installing iDrive which was an option I looked at originally.
I couldn't find a guide anywhere on installing a double din head unit and so as I have done this I have just typed one up and the link is here:
https://www.mediafire.com/?uo9zn4lvf20g2kd
My car ended up like this as a finished result which I was quite pleased with: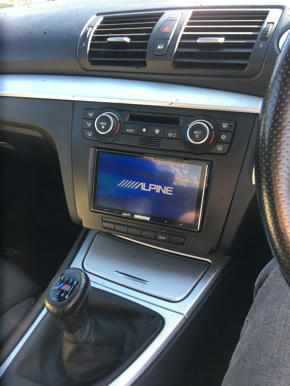 I have taken a lot of advice from this forum and have successfully installed and coded cruise control into my car as a result I felt it was important to give a guide back so I hope this helps some of you members out!
Feel free to comment or PM me any queries!