Moderators: Rich196, babybmwadmin, marco_polo, Producethis, Lambster
Is this really acceptable after 6 months and 6000 miles?
My E90 335i had better tips after 72k miles!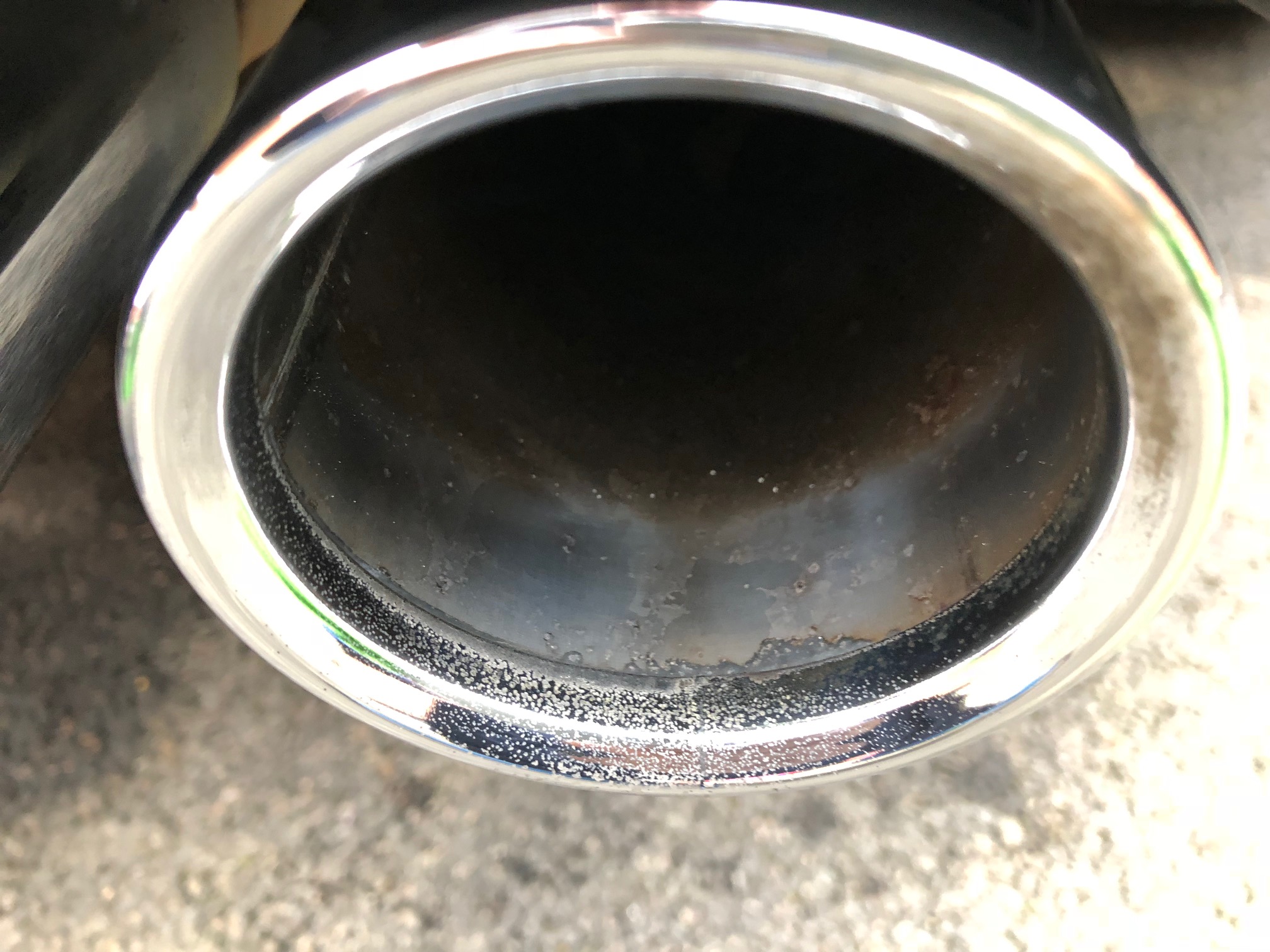 F20 M135i - most toys
F80 M3 - even more toys - gone!
F87 M2 - most toys
Tell others about your car buying experience by writing a car dealer review at
http://www.carbuyingadvisor.co.uk
---
Pretty common and has been an issue for some time. I'm note sure the black tips suffer quite as badly. You should be able to get them replaced under warranty I imagine, but likely just to reoccurr.
---
Hmm, mine are spotless however I don't use the M2 during winter with salt on roads. To be fair the black tips on my M140i aren't too bad either.
M140i 5dr Manual, white - 'The van'
M2 DCT Mineral Grey - 'The beast'
---
From what I understand, fairly normal with salt and heat. It's worth coating them with something if you can or just regularly washing them during the winter. A PITA.
Black M2 - DCT - black grills - MPE - and a slight wince when I get home late or start early.
---
Enthusiastic Member

Posts: 574
Joined: Thu Jul 21, 2016 5:51 pm
Location: Brighton UK & La Tzoumaz CH
There are many threads on tip corrosion (especially on the 2 Series) and options for remedy. Fairly common unfortunately. No surprise when you look at tips which have been sandblasted then powder coated inside and out
and then realise how thin and minimal the finish is on the factory tips. Almost as if they wanted people to switch to CF ones. The treatment to mine cost £50 but feedback was this was rather over-priced. You can get them replaced under warranty - but this doesn't address the underlying problem even if you have the time to organise it all.
2016 M235i Convertible Estoril Blue, Oyster+HGB; BMW M Performance LSD
---