For the "soon-to-be-announced" M2 Comp Option code 2NH: "M Sportbrake" ("M Sportbremse")
The brakes on black M2 CS test mule pictured below are not CCBs, but look bigger than the current M2.
(source:
http://f87.bimmerpost.com/forums/showth ... p=21237030
)
F87bimmerpost Forum user lemetier
claims
that M2CS brakes are
Fxx M5/6 fronts (400mm) and a unique hybrid rear setup. The 4 piston rear caliper comes from the F8x M3/4 MCCB, disc friction ring is M5/6 sized (395mm), and disc hat (with incorporated handbrake drum) is new
Front and rear - current LLB M2 (front discs feature 3 rows of drilled holes):
Front and rear - Black M2 CS test mule (front discs feature 4 rows of drilled holes):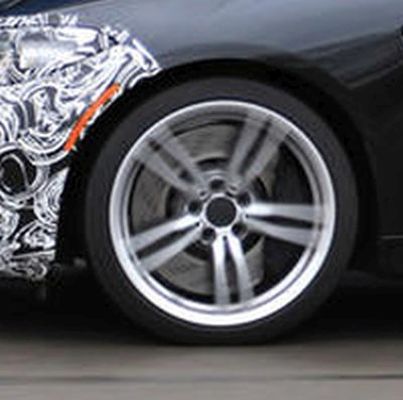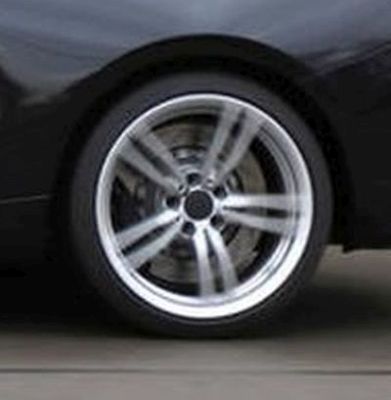 The front caliper/disc look identical to the F10 M5 - below is front brakes behind 19" M2 wheel vs the 20" M5 wheel.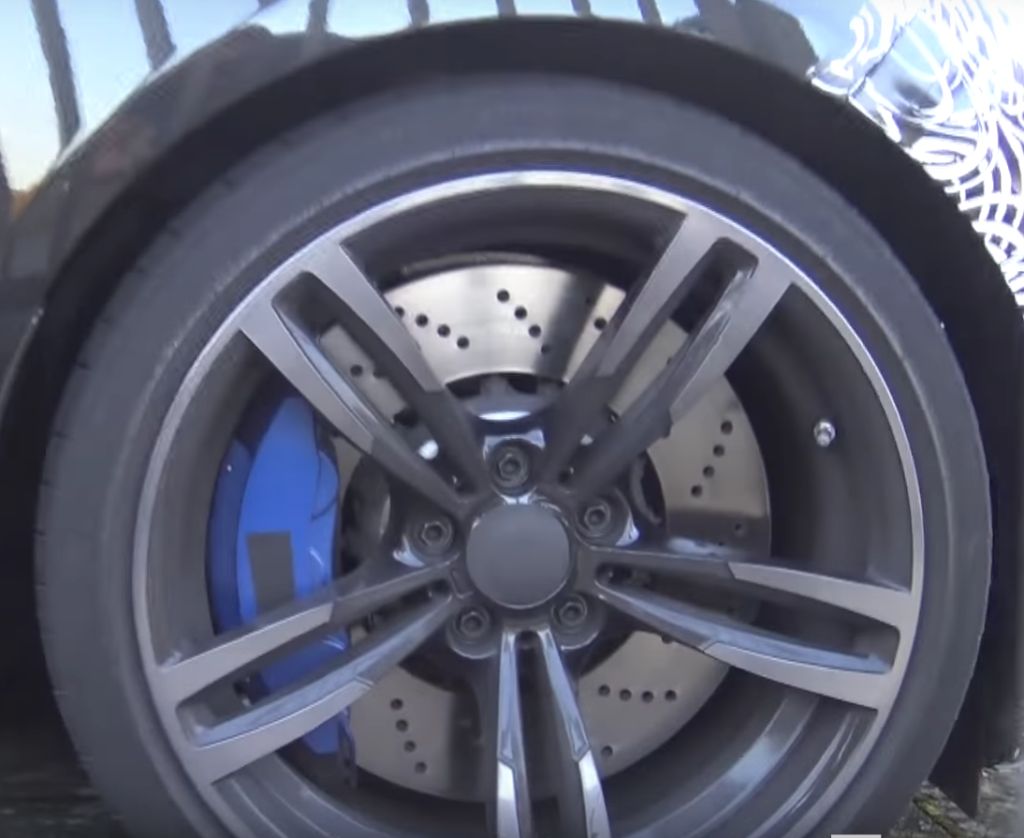 For mlite owners - current OEM brake upgrade is MPBBK 4pot/2pot 370mm/345mm, which use same calipers as std M2. So could it be reasonable to assume that M2 2NH front upgrade could potentially be used on F2x / F3x cars as an OEM PnP 6pot upgrade c/w F8x front 380mm discs ?? The use of 4pot rears would no doubt be more challenging as it would require a 355mm rear disc compatible with F2x handbrake shoes......